ABsistemPark parking solutions
Parking management became one of the burning issues of today. Large number of companies are continuously looking for a way to better manage public and private parking lots and garages. For this purpose, the ABsistemPark software and its versions were developed with vehicle categorization, parking billing and signaling of free parking spaces.

ABsistemPark is a specialist software that manages the access control system, more precisely the executive elements of that system. It is used in closed parking lots intended for a limited number of licensed vehicles, such as privately owned parking lots or within hotel complexes.
Usage:
Faster exit and entry of authorized vehicles
Disabling access to vehicles without a license
Lower operating costs
Better human resource management
Higher level of security
Accurate records of vehicle entry and exit
Better business analytics
Integrated systems and software
LPR cameras
OCR software
Access control
Intercoms
Technical protection
Reception and other business software
Functions
Vehicle identification by registration plates
Authorization of access to licensed vehicles
Management of access control actuators (ramps)
Anti passback function
Remote control
Automatic recording and storage of data in a searchable database
Management of traffic lights for directing vehicles towards free parking spaces
Categorization and identification of vehicles for parking payment ABsistemParkPay

ABsistemParkPay is an upgraded version of the ABsistemPark. Except controlling vehicle access, it also enables parking fees. It is additionally possible to categorize vehicles if the payment depends on it and enable the subscriber identification via licence plate or a card reader.
Its purpose is to speed up the entry and exit of the vehicle, always know the number of free parking spaces, direct the movement of the vehicle and ensure payment. It is most often applied in large hotel and other business complexes within which parking is free for some users (eg hotel guests, employees and regular delivery people), and everyone else is charged.
Vehicle identification via LPR cameras
Categorization of vehicles (car, bus, camper, motorcycle) via video surveillance and induction loops
Driver identification via card reader
Integration with the database of regular users
Directing vehicles to free parking spaces for a certain category of vehicles via traffic lights
Automatic parking payment through POS cash registers
Invoicing with licence plate number inscribed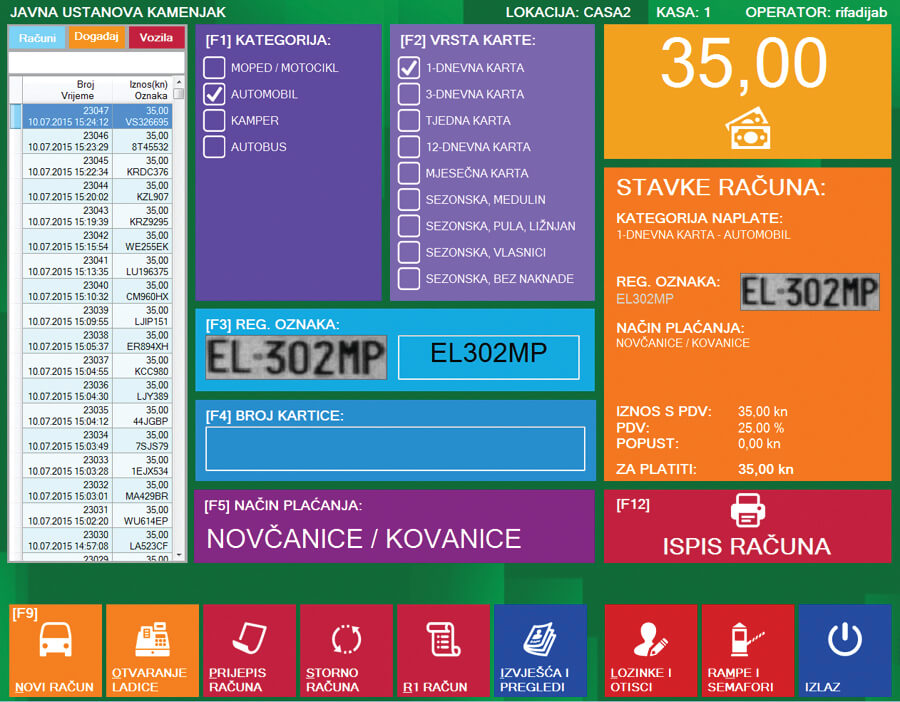 Parking occupancy display and parking spaces reservation ABsistemGaragePark

ABsistemGaragePark is a software that enables the display of occupied and reserved parking spaces in closed, public and business garages. Its main purpose is to speed up traffic and provide accurate information about the current number and position of free parking spaces. It also allows you to book a parking space in advance for various periods of time. The software also works as an ABsistemDCi software module and if required can be integrated with other technical protection systems on site. All data on the availability of parking spaces are visible in the control center.
Light marking of free parking spaces in the garage
LED billboards free parking spaces display at the entrance and on each floor of the garage
Display of free parking spaces in the control center
Parking reservation in advance for various periods of time
Connection to on-site technical protection systems via ABsistemDCi integration software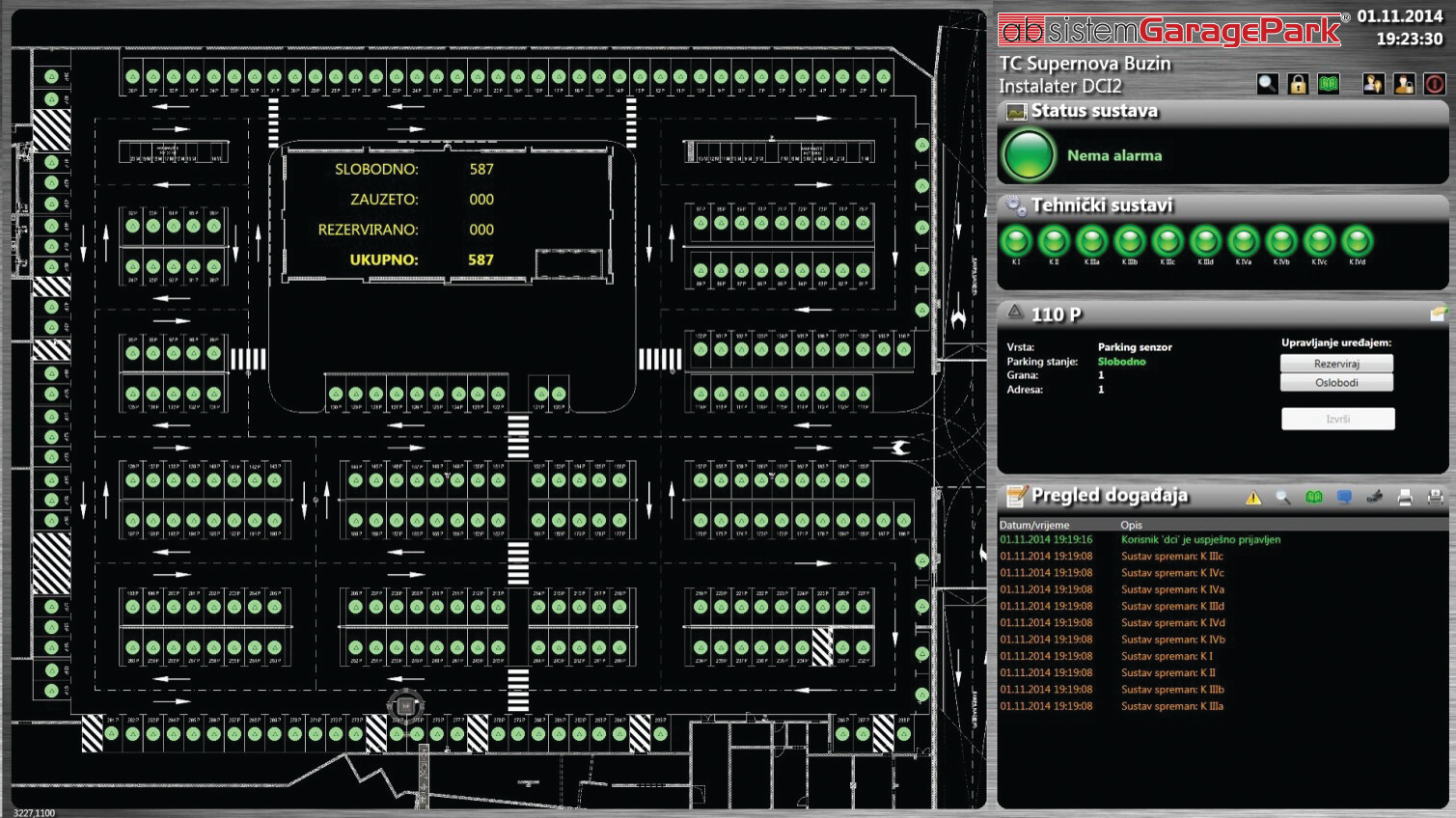 Access control of people and vehicles to areas with multiple entrances and exits ABsistemMultiport

ABsistemMultiport is a software for controlling the access of people and vehicles to areas with multiple entrances and exits, where movement is restricted. Its purpose is to enable a high level of safety and control of vehicle and container movement. It also accelerates the flow of vehicles, to enable accurate records at all points of entry and exit, and to enable better business management. It is applied in large protected areas with multiple entrances and exits where critical processes take place and where the risk of theft, sabotage, fraud or abuse is increased, such as port terminals and industrial complexes.
Driver identification via cards and access control system
Identification of the vehicle / trailer via license plates with LPR cameras
Identification of containers / wagons by recognizing their unique code
Identification of vehicles and drivers at both entry and exit
Integration with the ramp system
Accurate records at all entry and exit points
Integration with software for conducting regular business of users