Offered value is tailored to customers' specific needs
The main idea behind the iDEA concept are four value solutions tailored to the specific needs of different users. The solutions differ in their complexity and application of the most advanced technologies. Each proposed solution includes a range of reliable systems, unique software, professional services and a common platform.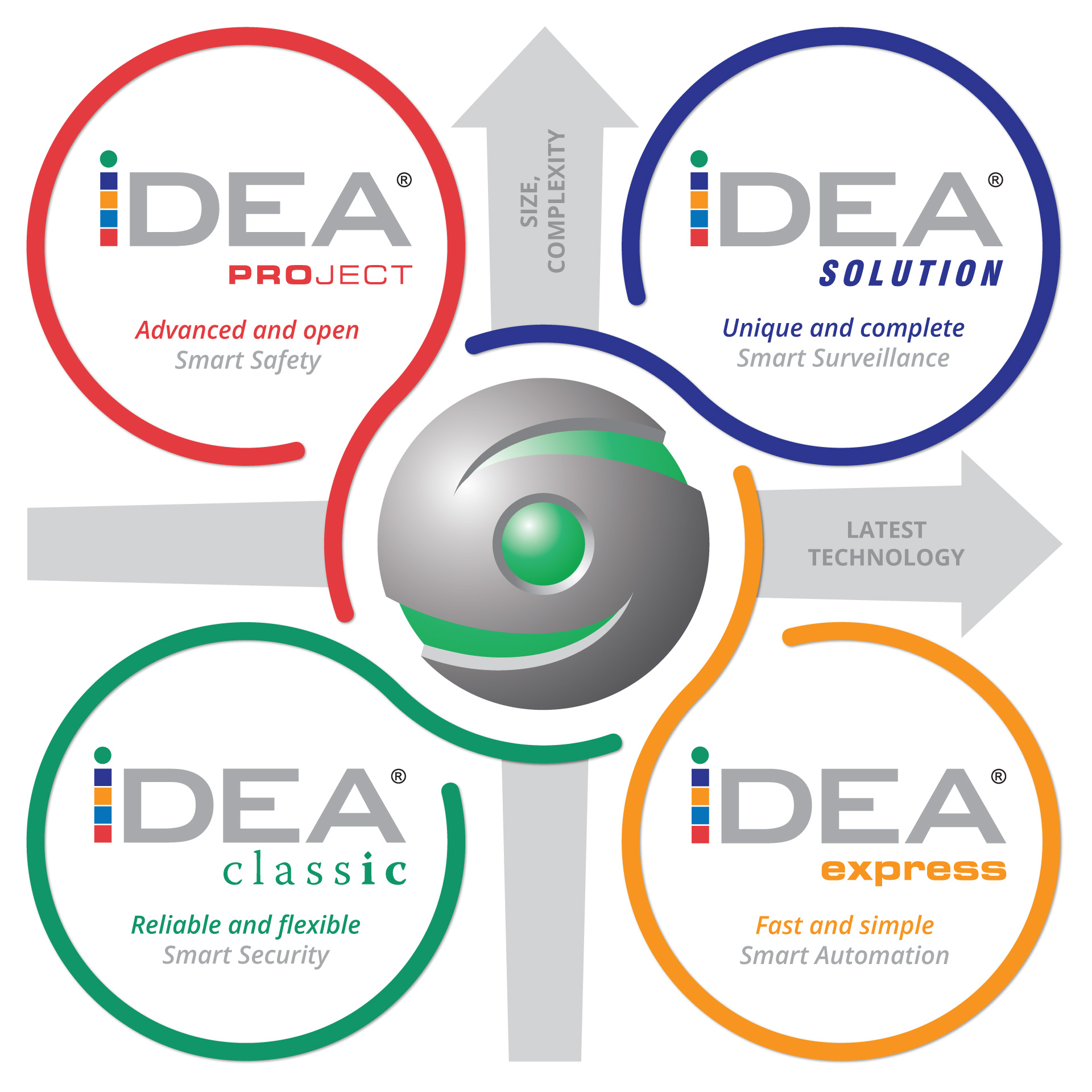 Reliable systems
The portfolio includes products of more than 200 world-famous manufacturers of equipment for security, surveillance and smart automation. These are technologically advanced, reliable and easy-to-use solutions that are continuously developed by the entire engineering team. In order to meet the specific needs of individual markets, we have developed our own brands – DVC in video surveillance and video intercoms, IN-Out® in access control and S-Link in anti-burglary.
Unique software
ABsistemDC(NG)v2 – software for Central Monitoring Stations' (CMS) automation and ABsistemDCi PSIM software were developed first in our own R&D department. Over the last 15 years, over 20 software solutions have been developed that integrate technical security data with business management software, such as ABsistemPARK for parking management, ABsistemCounter for people counting, logistics and marketing support, and ABsistemTicketing for visitors' access control.
Professional services
The company has developed many services for its clients: designing, project management and IT support for large companies; project support and commissioning for construction contractors; B2B platform, education and technical support for installers; B2C platform and device pre-programming for end users.
Common platforms
Common B2B or B2C platforms facilitate the cooperation to all stakeholders in the process of selling and implementing security systems, allow monitoring of all transactions and full transparency.